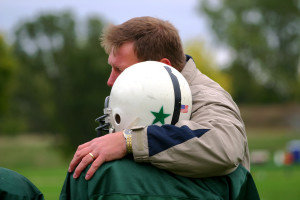 Executive coaching is increasingly being used not as a last-ditch effort to solve existing problems but to help bring out the best in leaders, be it for those who are preparing for a promotion, moving into a new role, or whose development has been stymied.
While a consultant analyzes situations and provides clients with answers about what needs to be done, a coach will help a client look within themselves to come up with their own answers.

The 2009 Global Coaching Client Study cited the top three motivators for coaching as self-confidence, work-life balance, and career opportunities.
The following topics should be addressed in drawing a contract with an executive coach:
–       Confidentiality. It should be made clear what is to be shared, with whom and when. Experts suggest that the 360-degree feedback be confidential but the resulting development plan be shared.
–       Duration. Experts say that objectives can typically be reached in 6-9 months, if meetings are held twice each month.
–       Cost. Coaches charge, on average, $350 an hour, but can go as high as $3,000 an hour. Thought costly, it is considered a good value compared to alternative leadership development strategies.
–       In person vs. via phone. Most experts advocate for in-person coaching as the leader is more likely to be open when face-to-face with their coach.
–       Internal vs. external. Coaches from within the company are less expensive and more understanding of company culture than are external coaches, but clear boundaries must be set on confidentiality.
When choosing an executive coach, employers should consult the International Coach Federation to look for certified coaches and be able to view their credentials. Employers should also look into the coach's references and experience, looking specifically for 8-12 years as an independent coach, an advanced degree, and corporate experience. Finally, employers should give the prospective coach a case study to determine how they would work with a person in order to find the one who works best with the client and their needs.
Samantha DiNicola, SPS Team